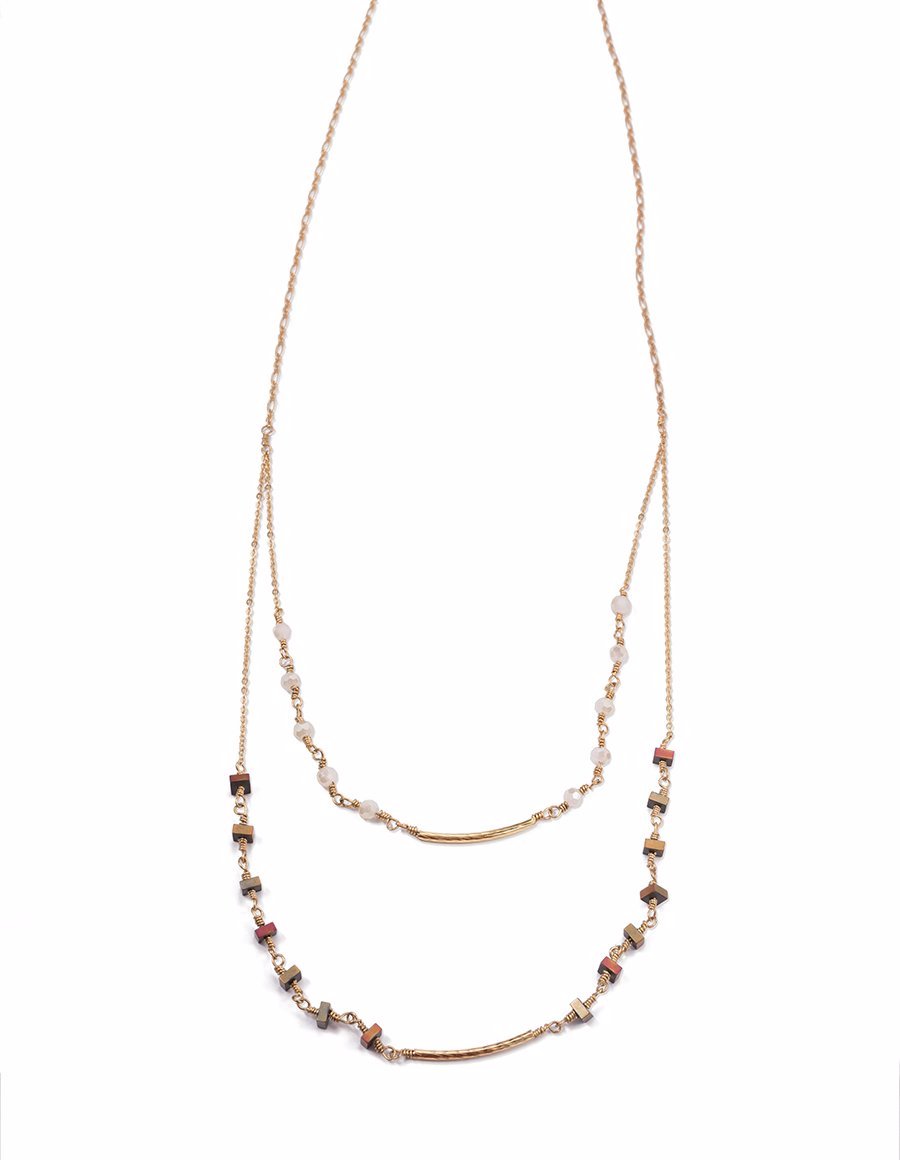 This product is in stock.
*Please note - all wholesale orders are delivered within 3-4 weeks, and all out-of-stock items (please see the above indicator) are delivered within 4-5 weeks. For questions, please contact us at hello@jimanicollections.com.
We love the simple elegance of the Echo Necklace. It features small olive wood and glass beads hand strung together with a delicate brass piece. Carefully handcrafted in our workshop in Nairobi, this versatile piece is sure to grab attention.
Length measures 35 in.
---
SKU: SO05