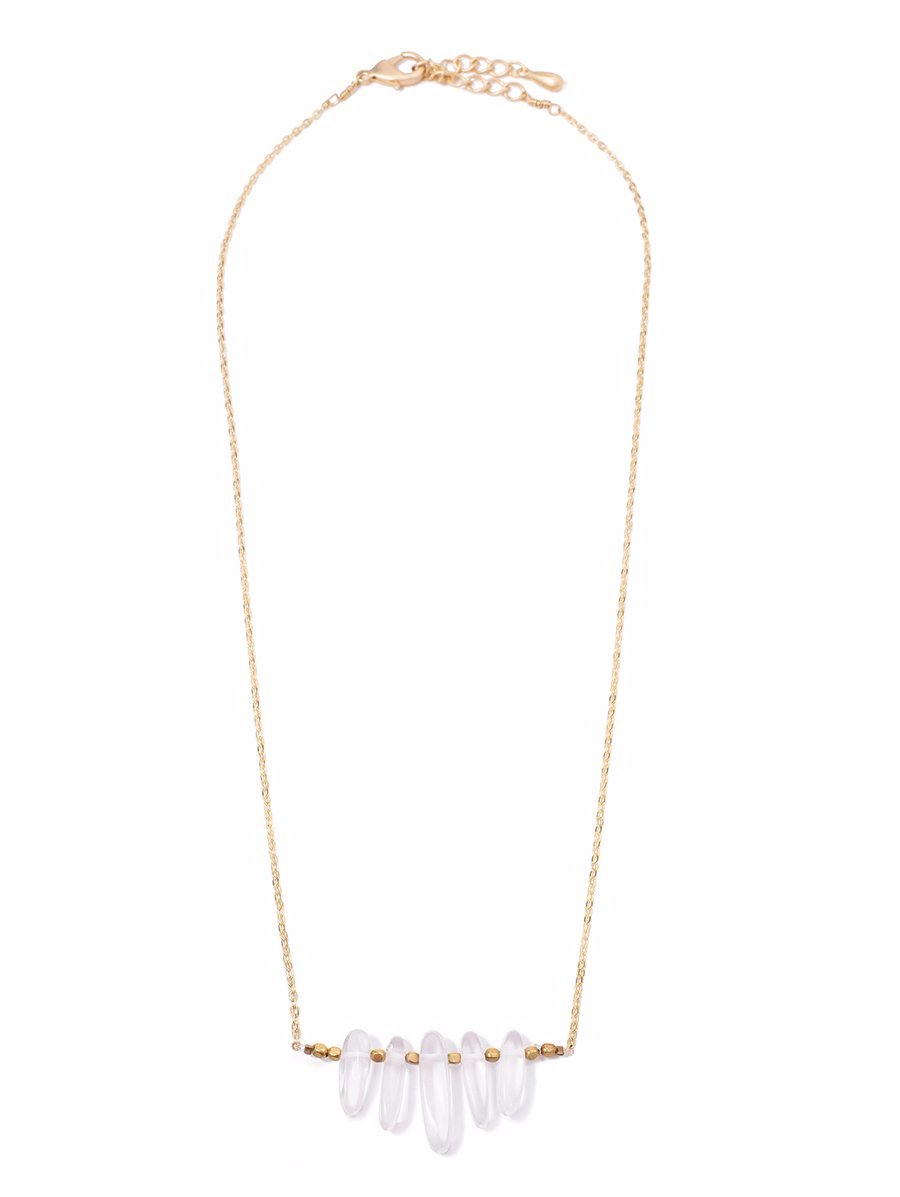 This product is in stock.
*Please note - all wholesale orders are delivered within 3-4 weeks, and all out-of-stock items (please see the above indicator) are delivered within 4-5 weeks. For questions, please contact us at hello@jimanicollections.com.
We love the graceful beauty of the Aurora Necklace. Like many in our Sol Terra Collection, this piece can be worn on its own or paired with other necklaces for a layered look. Made of delicate brass chain and glass beads, this necklace is perfect for everyday wear or for a more formal look.
Length measures 19 in.
---
SKU: SO02