Imani Kenyan Coffee
$ 18.00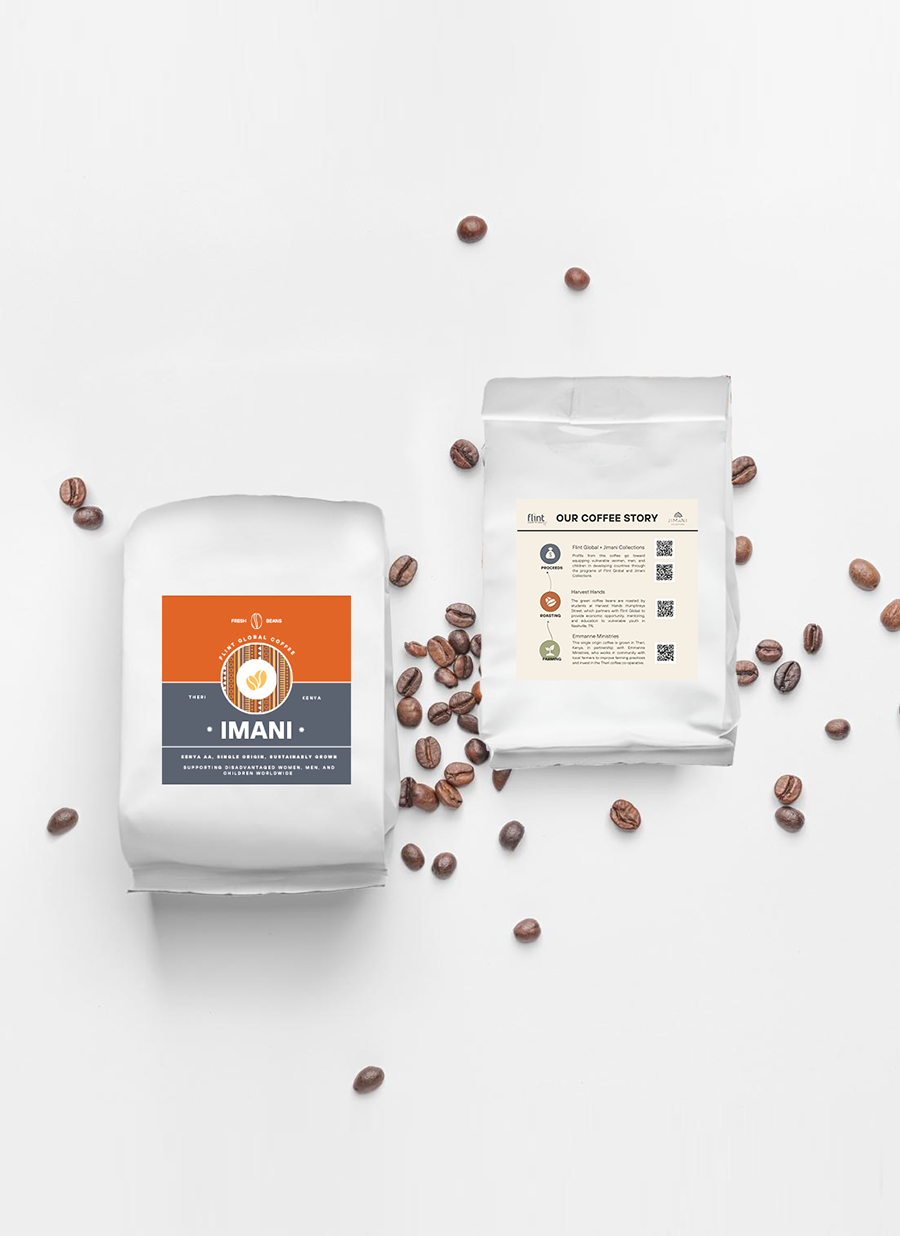 Imani Kenyan Coffee
$ 18.00
This product is out of stock.
*Please note - all wholesale orders are delivered within 3-4 weeks, and all out-of-stock items (please see the above indicator) are delivered within 4-5 weeks. For questions, please contact us at hello@jimanicollections.com.
NOTE: THIS PRODUCT IS A PRESALE!
**All orders will begin being shipped in the first week of December.
We're excited to introduce the Imani coffee from Theri, Kenya! This single origin, specialty coffee represents a partnership between multiple groups all working to improve the lives of the men, women and children in their communities. 
Farming:

This single origin coffee is grown in Theri, Kenya, in partnership with Emmanne Ministries, who works in community with local farmers to improve farming practices and invest in the Theri coffee co-operative.

Roasting:

The green coffee beans are roasted by students at Harvest Hands Humphreys Street, which partners with Flint Global to provide economic opportunity, mentoring, and education to vulnerable youth in Nashville, TN.

Proceeds:

Profits from this coffee go toward equipping vulnerable women, men, and children in developing countries through the programs of Flint Global and Jimani Collections.
Whole Bean, Light Roast
---
SKU: FGC001