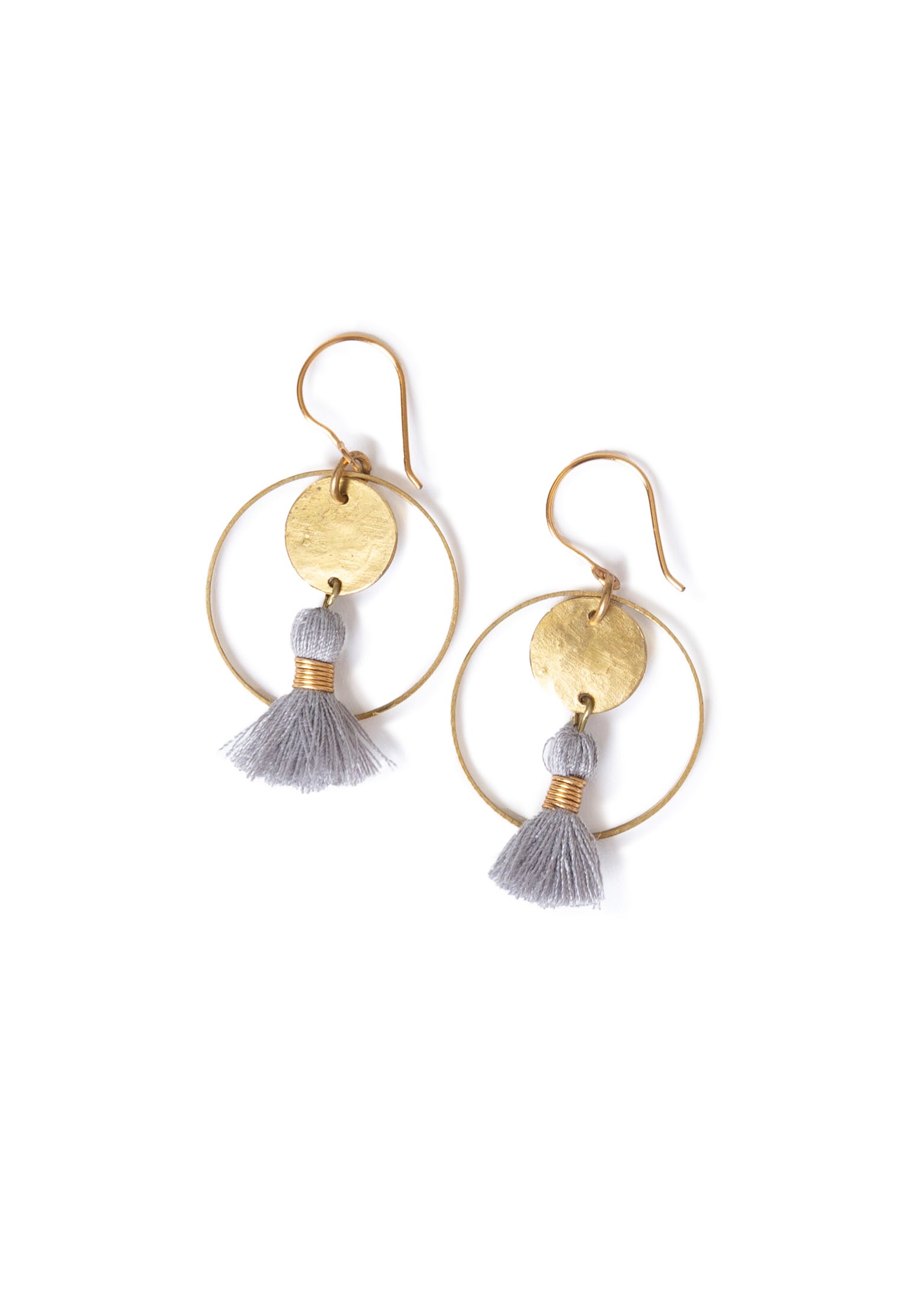 This product is in stock.
*Please note - all wholesale orders are delivered within 3-4 weeks, and all out-of-stock items (please see the above indicator) are delivered within 4-5 weeks. For questions, please contact us at hello@jimanicollections.com.
Ther Asher Earrings are handcrafted at our Jimani workshop in Nairobi, Kenya. These unique earrings were designed by one of our Jimani ladies and are carefully assembled with brass elements and cotton thread. Elegant and light weight, these earrings will add a fun flair to any outfit.
Length: 2 in
---
SKU: ASE020