Tatu Triangle Bone Necklace
$ 45.00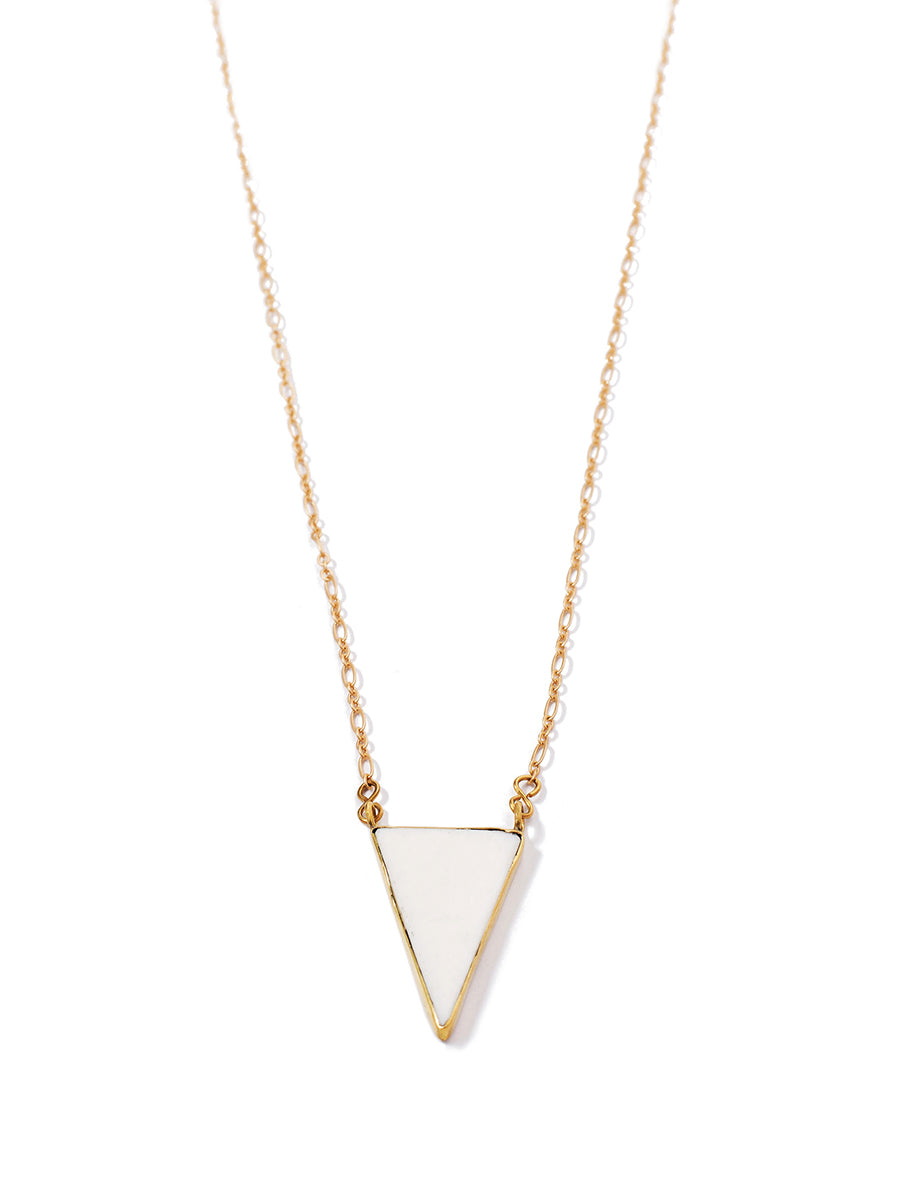 Tatu Triangle Bone Necklace
$ 45.00
This product is in stock.
*Please note - all wholesale orders are delivered within 3-4 weeks, and all out-of-stock items (please see the above indicator) are delivered within 4-5 weeks. For questions, please contact us at hello@jimanicollections.com.
Made of delicate white bone with a hand casted brass casing, the Tatu Triangle Bone Necklace is a simple yet edgy addition to any outfit. Accented with a delicate gold chain, this piece would wear on its own or layers perfectly with our Selena Coral Necklace or Atlas Turquoise Necklace.
Note: The bone used in our pieces is upcycled, collected from local farmers who would otherwise discard it. Nomadic tribes in Kenya view each piece of an animal as sacred, and our artisans craft each piece as a sign of respect towards the animal. No animal will ever be harmed in the making of our products.
Length measures 33 in. Pendant length measures 1 in. to 1.25 in.
---
SKUs: SA06