Pom Pom Banana Leaf Floor Basket - Black
$ 145.00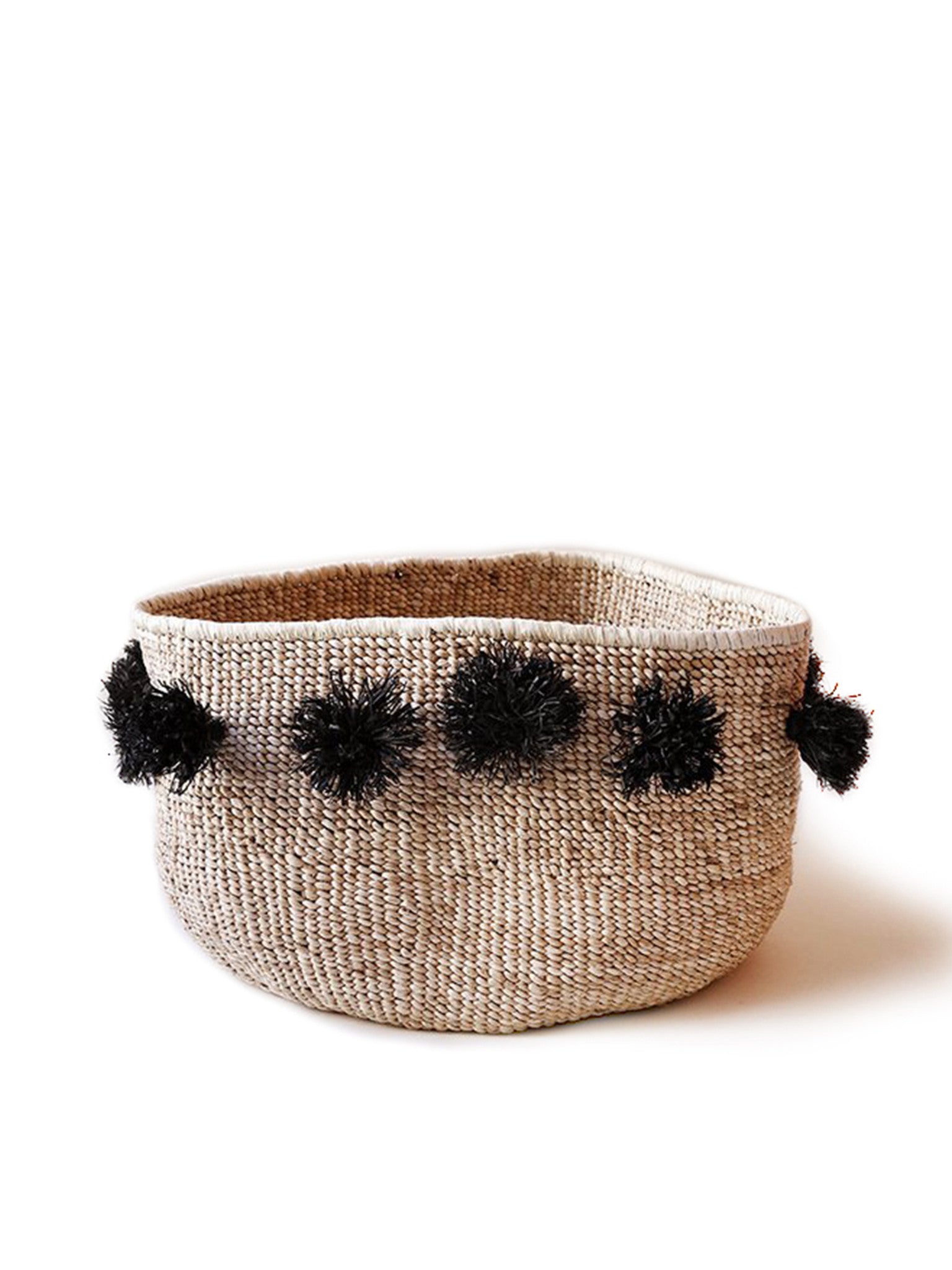 Pom Pom Banana Leaf Floor Basket - Black
$ 145.00
This product is out of stock.
*Please note - all wholesale orders are delivered within 3-4 weeks, and all out-of-stock items (please see the above indicator) are delivered within 4-5 weeks. For questions, please contact us at hello@jimanicollections.com.
NO LONGER AVAILABLE
Each banana leaf floor basket is handcrafted by the female artisans of Twiyubake in Rwanda. This handwoven banana leaf basket is adorned in black pom pom accents made of banana leaf fibers and features a floppy edge design for style and comfortable storage.
Materials: Banana leaf fibers
Measurements: 9" H x 15" W
 Handcrafted in Rwanda
This product is made by Indego Africa, an award-winning non-profit social enterprise that supports women-owned businesses in Rwanda. All profits fund educational training programs for Indego Africa's women.
** Due to this product's handmade quality, some size and shape variation may occur. **
---
SKU: IA14