Empower Tassel Bracelet
$ 30.00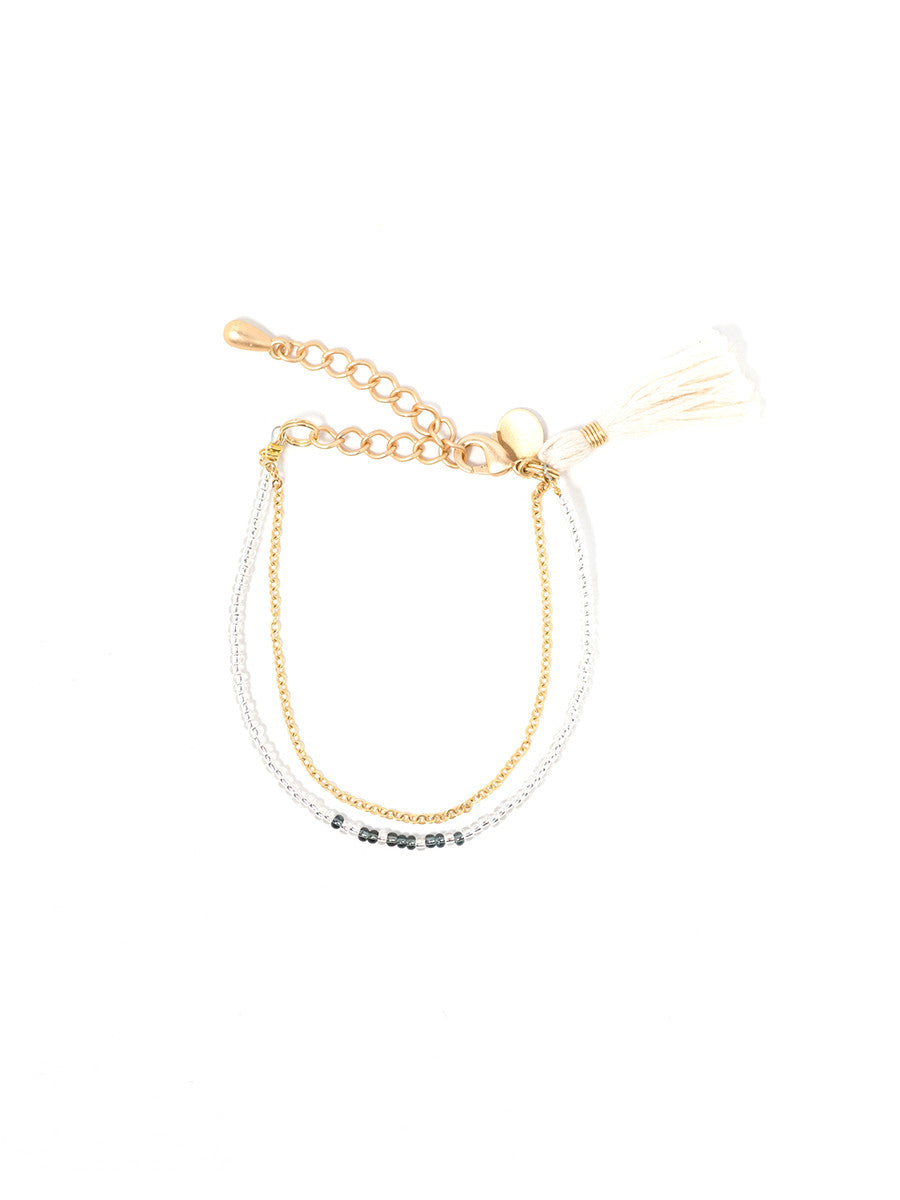 Empower Tassel Bracelet
$ 30.00
This product is in stock.
*Please note - all wholesale orders are delivered within 3-4 weeks, and all out-of-stock items (please see the above indicator) are delivered within 4-5 weeks. For questions, please contact us at hello@jimanicollections.com.
Delicate and elegant, this bracelet is sure to become a favorite, both for its story and its look. The pattern in the glass seed beads reads "empower" in Morse code, and includes a gold plated adjustable chain.

This piece is a partnership between women enrolled in our Entrepreneurship Program and an artisan group based out of the Kibera slum in Nairobi, Kenya. Proceeds go towards educating and supporting women to help them start their own small businesses.
Adjustable. Length varies from 6.5 in. to 8.5 in.
---
SKUs: EN01WHI (White), EN01GRA (Gray), EN01DAR (Dark Blue)