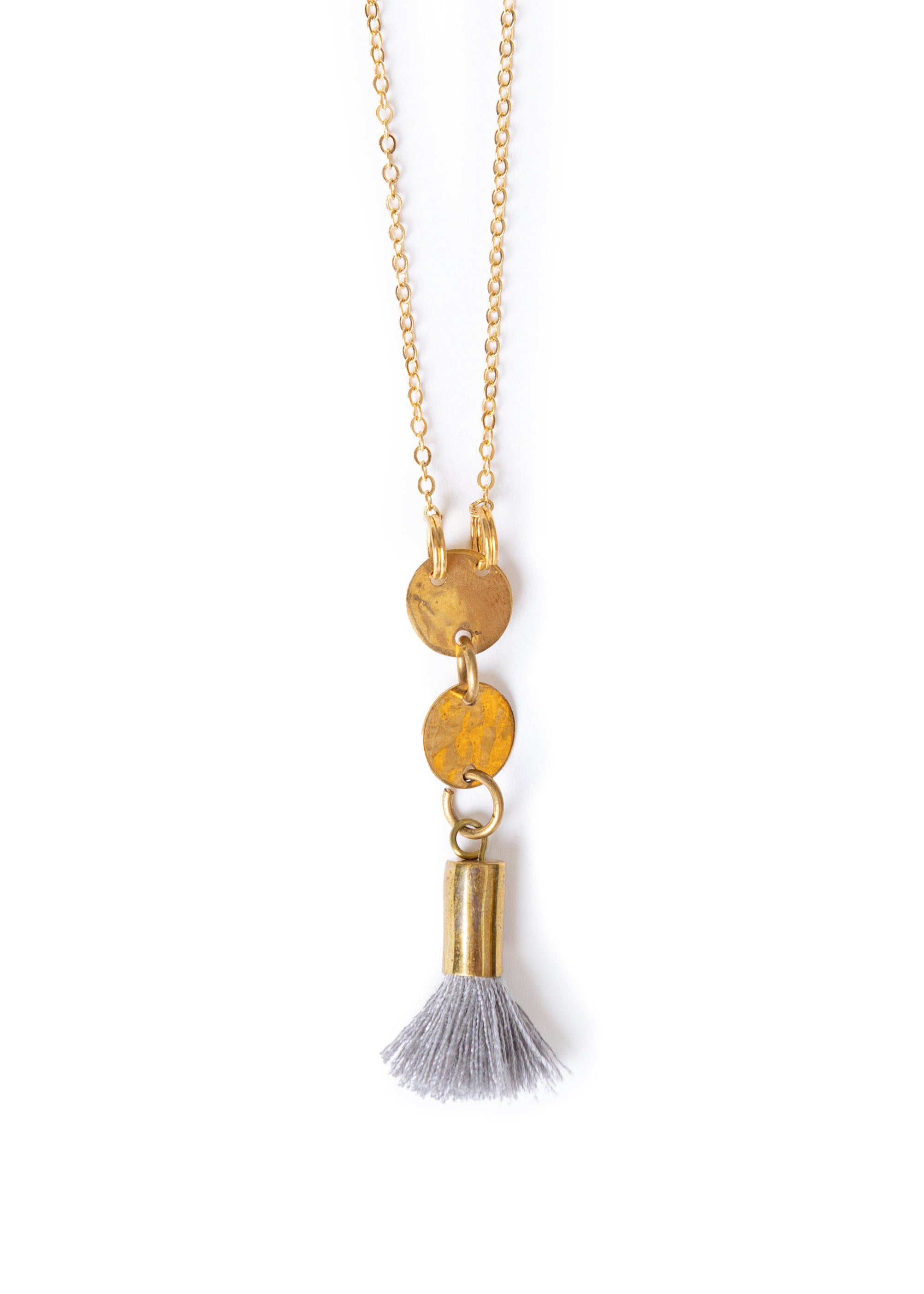 This product is in stock.
*Please note - all wholesale orders are delivered within 3-4 weeks, and all out-of-stock items (please see the above indicator) are delivered within 4-5 weeks. For questions, please contact us at hello@jimanicollections.com.
Our Elia Necklace represent a partnership between two separate groups in Nairobi, Kenya. Talented artisans in the impoverished Kibera slum handcraft the delicate brass components. These are then transported to the other side of the city where the threaded element and chain are added at the Jimani workshop by our Jimani ladies.
Chain Length: 33in
---
SKU: ASN040