Boutique Collections - The Statement
$ 350.00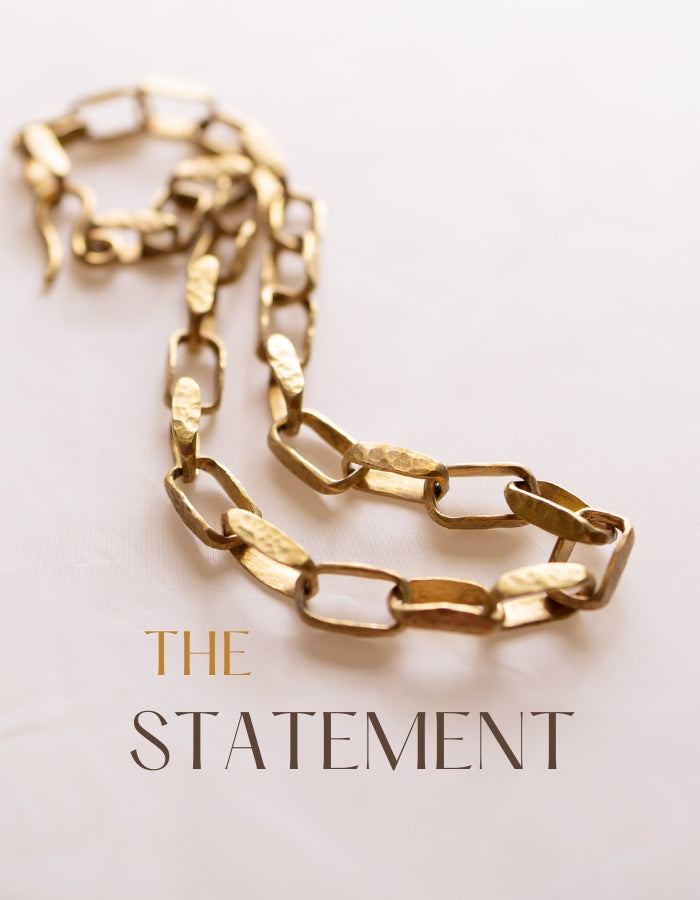 Boutique Collections - The Statement
$ 350.00
This product is in stock.
*Please note - all wholesale orders are delivered within 3-4 weeks, and all out-of-stock items (please see the above indicator) are delivered within 4-5 weeks. For questions, please contact us at hello@jimanicollections.com.
Our Boutique Collections are a carefully curated selection of artisan products created from our bestsetters here at Jimani Collections. Available exclusively to wholesale buyers, our hope is that these collections will offer a simplified and informed buying experience both for our first time boutique buyers and our long term partners.
The Statement Collection is curated for the socially conscious buyer who appreciates bold, statement pieces. These are some of the most intricate artisan pieces we make at Jimani that are sure to stand out in a crowd. Alongside the bold necklaces and bracelets we've included several more minimal earrings as complimentary pieces.
What's Included:
Two Nylah Necklaces (W - $60, SR - $120)
Two Kiana Bracelets (W - $40, SR - $80)
One Ankol Necklace (W - $27, SR - $54)

Two Zola Earrings (W - $20, SR - $40)

Two Makari Bracelets (W - $20, SR - $40)

One Empower Bracelet (W - $20, SR - $40)

One Omari Earrings (W - $19, SR - $38)

One 4x6 Frame with brief information about Jimani Collections

Branded packaging boxes and bags for all items.

Limited time only - One Jimani Display Board